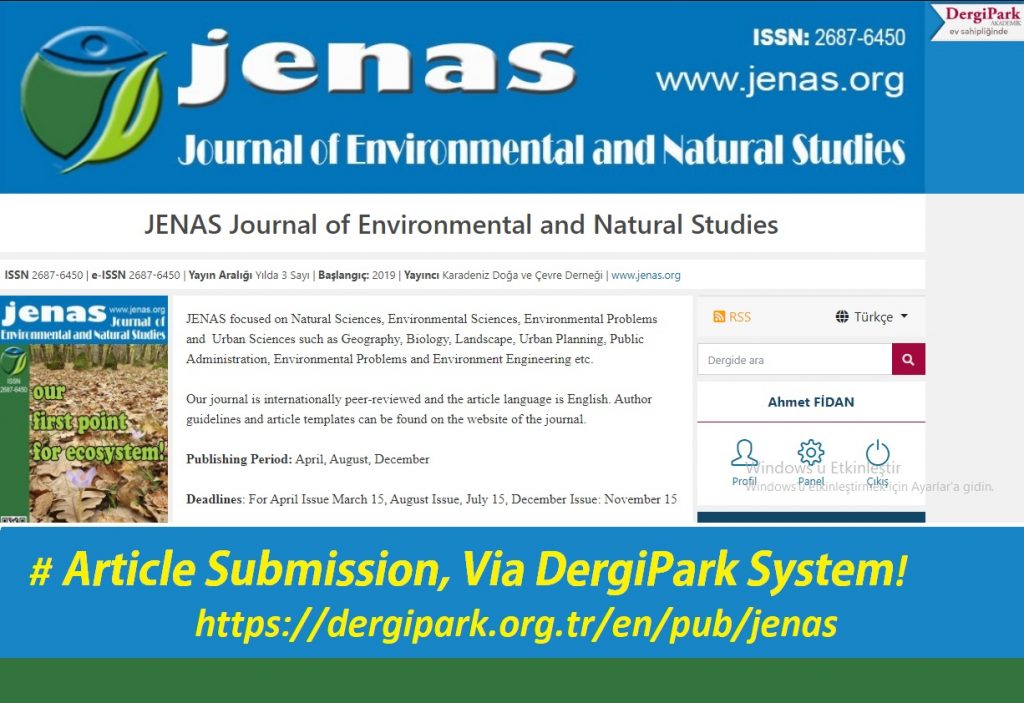 ___________
As of 2020, articles are accepted through TÜBİTAK Ulakbim DergiPark System. Publishing processes and new issues will be published on the DergiPark The article files from our own web page will be published with a DergiPark link.
____________
2020 Nisan Sayımızdan itibaren makale kabulleri, TÜBİTAK Ulakbim DergiPark Sistemi üzerinden yapılmaktadır.
Yayın süreçleri ve yeni sayılar dergipark üzerinden yayınlanacaktır. Kendi web sayfamızdan makale dosyaları dergipark linki ile yayınlanacaktır.