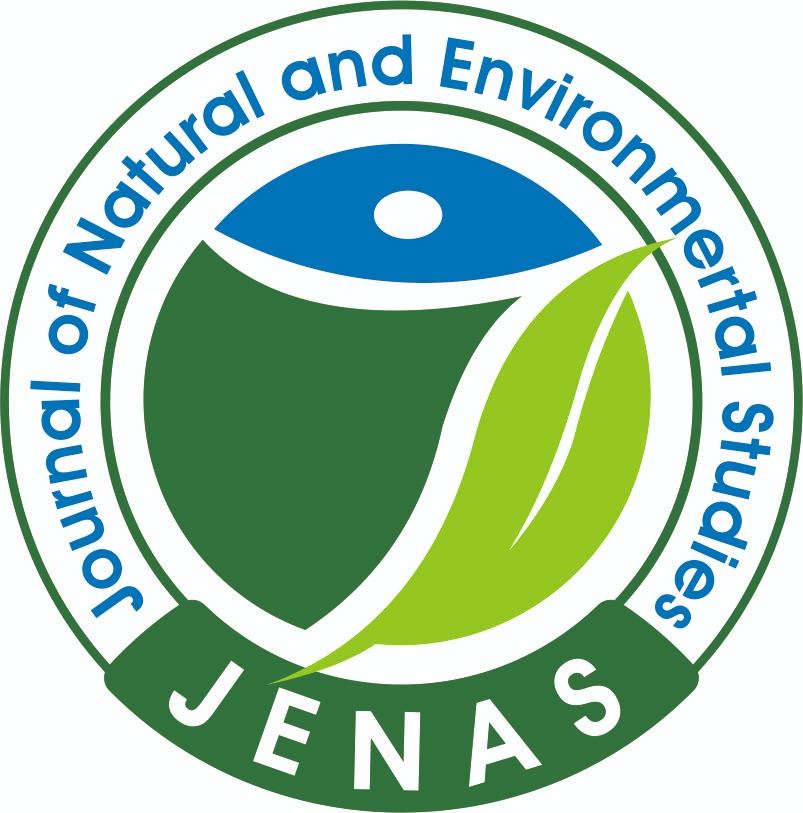 Değerli Akademisyenler,
Uluslararası Çevre ve Doğa Çalışmaları Dergisi (JENAS) çevre sorunlarının ve çözüm önerilerinin ilgili disiplinler üzerinden tartışılacağı yeni bir dergi olarak yayın hayatına  Aralık 2019 tarihinde başlayacaktır.
Karadeniz Doğa ve Çevre Derneği (KADOÇED) tarafından yayınlanacak olan dergimizde; odağını Doğa Bilimleri, Çevre Bilimleri ve  Kentbilimin oluşturacağı Coğrafya, Biyoloji, Peyzaj, Kent Planlama, Kamu Yönetimi, Çevre Mühendisliği vb. alanlardaki çalışmalara yer verilecektir.
Dergimiz uluslararası hakemli olup, makale dili İngilizcedir. Makale yazım kurallarına ve şablonuna derginin web sitesinden ulaşılabilir. Aralık sayısı için son makale gönderim tarihi 06.12.19'a kadar uzatılmıştır.
Özgün makalelerinizi değerlendirmek üzere bekler, çalışmalarınızda başarılar dileriz.
JENAS Editörler Kurulu
İLETİŞİM:
JOURNAL of NATURAL and ENVIRONMENTAL STUDIES /  www.jenas.org
Adres: Karadeniz Doğa ve Çevre Derneği, Ahmet Emin Fidan Kültür ve Araştırma Merkezi Evkaf Mah. Evkaf Sok. No: 34 Fatsa /Ordu
Tel: 90 452 310 20 30
Dear Academicians,
International Journal of Environmental and Natural Studies (JENAS) will start its publication life in December 2019 as a new journal where environmental problems and solution proposals will be discussed through related disciplines.
Black Sea Nature and Environment Association (KADOÇED) will publish JENAS which includes the studies focused on Natural Sciences, Environmental Sciences and  Urban Sciences such as Geography, Biology, Landscape, Urban Planning, Public Administration, Environmental Engineering etc.
Our journal is internationally peer-reviewed and the article language is English. Author guidelines and article templates can be found on the website of the journal. The deadline for submission of articles for the December issue has been extended until 06.12.19
We look forward to evaluating your original articles and wish you success in your studies.
JENAS Editorial Board
INFORMATION:
JOURNAL of ENVIRONMENTAL and NATURAL STUDIES /  www.jenas.org
Address: Karadeniz Doğa ve Çevre Derneği, Ahmet Emin Fidan Kültür ve Araştırma Merkezi Evkaf Mah. Evkaf Sok. No: 34 Fatsa /Ordu
Phone number:  90 452 310 20 30Daha fazlasını oku