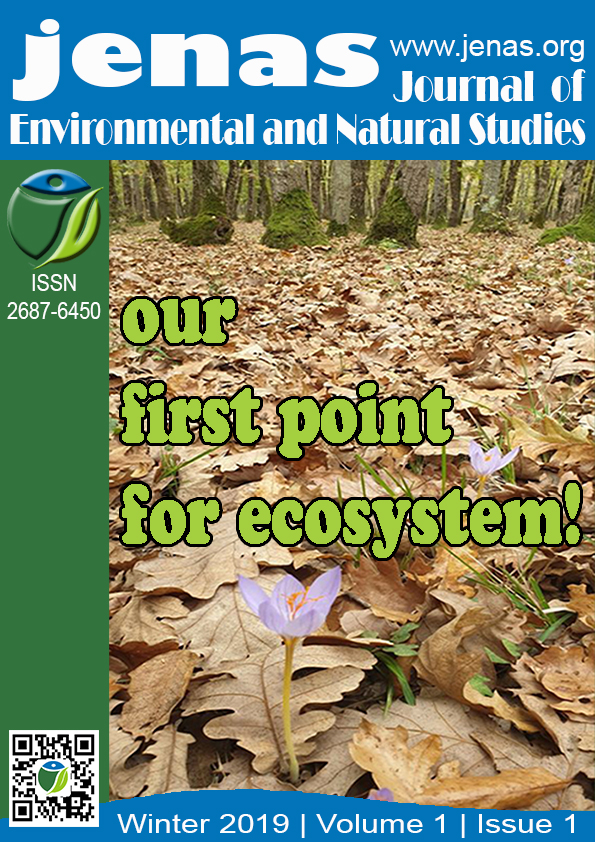 Online Information, Communication and Medya Hizmetleri yayın grubu bünyesinde bulunan süreli yayınlara bir halka daha eklendi.x
JENAS, (Journal of Environmental and Natural Studies) bu gün itibarıyla Kültür ve Turizm Bakanlığı Kütüphaneler ve Yayınlar Genel Müdürlüğü tarafından ISSN verilerek, Aralık sayısını resmileştirmiştir. Dergimiz artık Nisan sayısına, (Volume 2, Issue 1) hazırlanmakta.
Bu hafta dergipark kaydımiz ve YAYIN KURULUMUZda dizinlenme (indexing) işlemleri de başlamıştır.
Dergimizin son sayısına, https://www.jenas.org/volume-i-issue-1/ adresinden ulaşabilirsiniz.
Sayı tam dosyası erişilebilir durumdadır. Dergimizin isminin belirlenmesinden logosunun yapılmasına kadarki süreç oldukça yoğun, katılımcı ve keyifle geçmiş, bu süreçte demokratik ilkeler çerçevesinde süreçler yürütülmüştür. Böylece, Ülkemize DOĞA ve ÇEVRE alanında bir bilimsel yayını daha kazandırmış olduk. Her gün daha ileriye, aydınlık yarınlara hep birlikte.